Announcing the new FL!C series, the next generation of the IDEC SmartRelay, and updated programming software WindLGC Version 4.0. The compact and expandable FL1C IDEC SmartRelay is no longer just a timer/counter replacement, but is now Equipped with the functionality of a micro PLC. The FL1C is also compatible with the FL1B, programs written in older versionsCan be uploaded using WindLGC 4.0. WindLGC operates on Windows XP, ME, 2000, 98, 95 and NT platforms. To upgradeTo the new version or for a WindLGC demo, go to www.idec.com/usa/smartrelay.
Price $149.99
---
AC Voltage Detector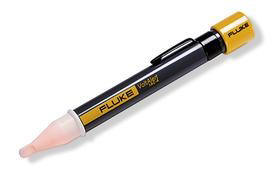 An AC voltage detector that measures 90-600 volts AC. It is easy to use, just touch the tip to an outlet or cord to indicate the presence of voltage. It features a visual indicator and a nonconductive outer surface.
It is great for testing for voltage in circuits and also for testing cords that have a suspected break.
Price: $26.95 plus S&H.
---

Item #1CFL1BH12RCE
Smart Relay 12/24 VDC- 8 inputs/4 outputs
Price: $154.99
---
Smart Relay

Item #1CFL1APC1
Smart Relay 100/240 VAC- it is expandable with 8 inputs/4 outputs in its stand.
alone state
Price: $159.99
---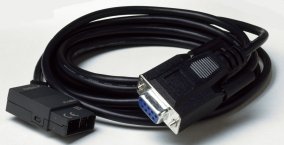 Item #1CFL1APC1
Smart Relay Cable Interface to PC
Price: $69.99
---
Relay Memory Cartridge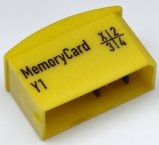 Item #1CFL1APM1
Smart Relay Memory Cartridge Rewriteable
Price: $24.99
---

Item #ICPS5RA24
IDEC Power Supply 24 VDC 7.5 Watt
Price: $49.99
---
IDEC Power Supply

Item #ICPS5RB24
IDEC Power Supply 24 VDC 15 Watt
Price: $74.99
---
IDEC Power Supply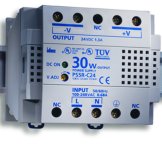 Item #ICPS5RC12IDEC
Power Supply 12 VDC 30 Watt
Price: $99.99
---
IDEC Power Supply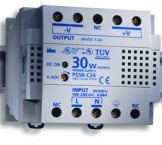 Item #ICPS5RC24
IDEC Power Supply 24 VDC 30 Watt
Price: $99.99
---
IDEC Power Supply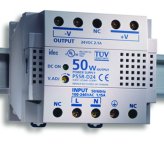 Item #ICPS5RD24
IDEC Power Supply 24 VDC 50 Watt
Price: $124.99
---
IDEC Power Supply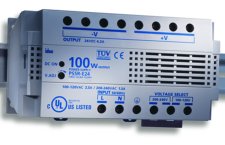 Item #ICPS5RE24
IDEC Power Supply 24 VDC 100 Watt
Price: $179.99